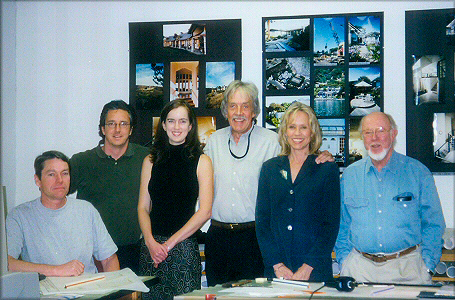 ABOUT M. Dean Jones Architects AND PLANNERS
M. Dean Jones has an award winning architectural firm. He designs custom homes, thoughtful renovations and planned communities.
The firm works with their clients to give them environments that express their needs, while creating interest through the sculptural use of form and materials. For over thirty years the firm's efforts have been to create designs that are earth friendly, incorporating passive heating and cooling when ever possible. The firm's designs use recycled materials and incorporate the principles of harmony, balance, and the positive flow of energy.
By integrating the interior spaces with the exterior site amenities, the firm's designs enrich their client's lives.